Uconnect Updates are available from https://www.driveuconnect.com/software-update/
or
https://rsur.extra.chrysler.com/rsur/Uconnect.do
Acquire you Vehicles VIN and enter it in the form, then Click
"CHECK FOR UPDATES"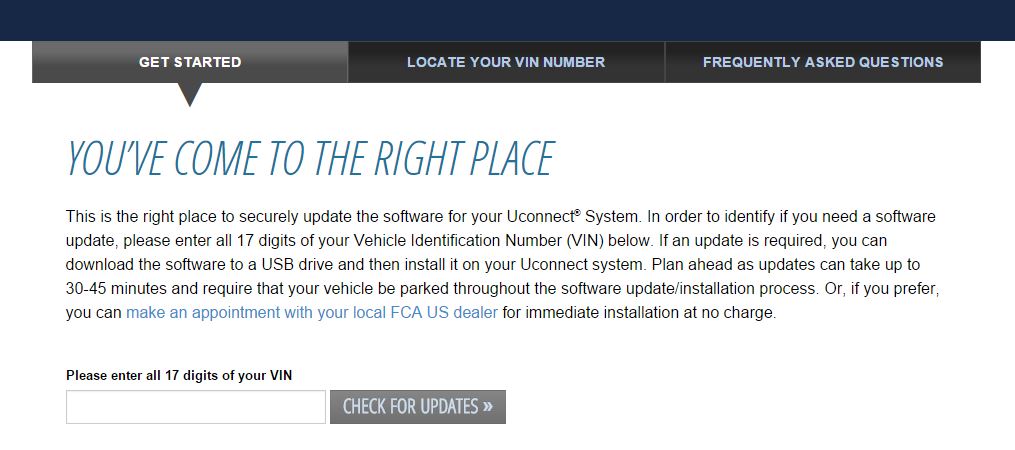 If an Update is Available you will get the "Update available" Screen.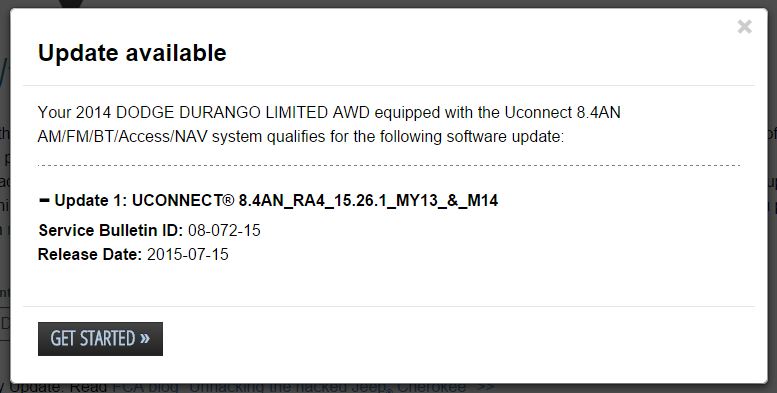 Click on GET STARTED
READY TO UPDATE? Page will appear.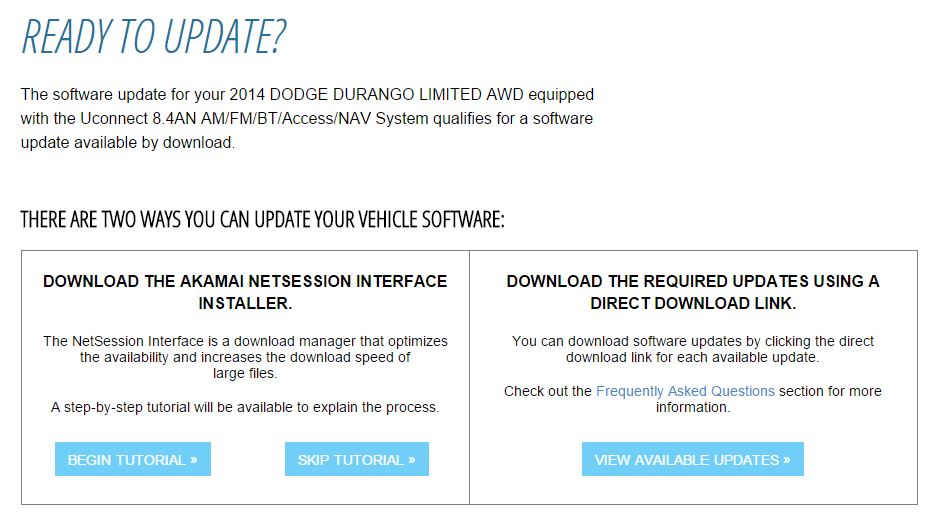 If you want to view A step-by-step tutorial, click "BEGIN TUTORIAL"
To download Update click on "VIEW AVAILABLE UPDATES"
Similar page will appear.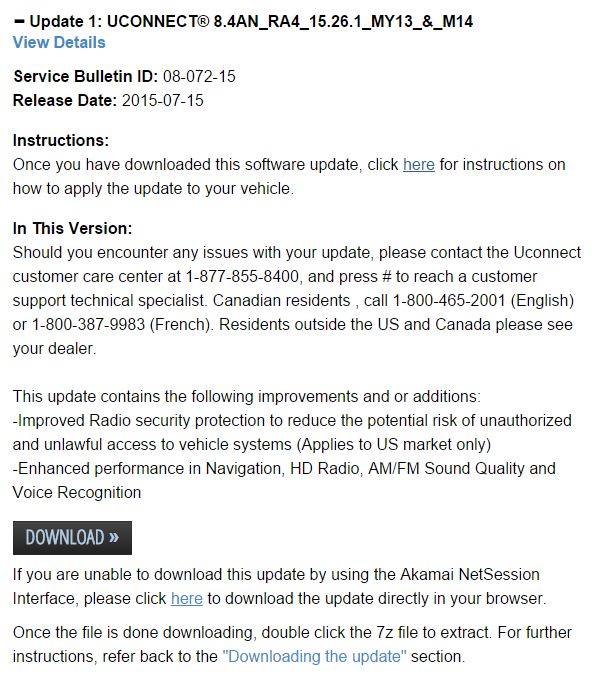 Click on "DOWNLOAD" to download with "Akamai NetSession"
or
Click "here" at bottom of page to download direct.
Click "here" near the top of the page for instructions on how to apply the update to your vehicle.
A 4GB or Larger USB flash drive 
will be required.