NUMBER: 23-001-15
GROUP: Body
DATE: January 09, 2015
THIS SERVICE BULLETIN IS ALSO BEING RELEASED AS RAPID RESPONSE TRANSMITTAL (RRT) 15-002. ALL APPLICABLE SOLD AND UN-SOLD RRT VIN's HAVE BEEN LOADED. TO VERIFY THAT THIS RRT SERVICE ACTION IS APPLICABLE TO THE VEHICLE, USE VIP OR PERFORM A VIN SEARCH IN TECHCONNECT. ALL REPAIRS ARE REIMBURSABLE WITHIN THE PROVISIONS OF WARRANTY.
SUBJECT:
Lower Center Instrument Panel Bracket Fasteners Loose
OVERVIEW:
This bulletin involves tightening the lower instrument panel bracket fasteners to the proper torque specification.
MODELS:
NOTE: This bulletin applies to vehicles built on or after November 15, 2014 (MDH 1115XX) and on or before November 18, 2014 (MDH 1118XX).
SYMPTOM/CONDITION:
The lower center instrument panel fasteners were left loose during vehicle assembly. This condition may result in a buzz, squeak, or rattle noise coming from the lower center instrument panel area.
DIAGNOSIS:
If a customer's VIN is listed in VIP or your RRT VIN list, perform the repair. For all other customers that describe the symptom/condition, perform the Repair Procedure.
REPAIR PROCEDURE:
Remove the lower center instrument panel close out trim covers. Vehicles equipped with center console, remove both the left and right side trim covers (1) left side shown right side similar or vehicles equipped without center console, remove the single close out cover (2) (Fig. 1).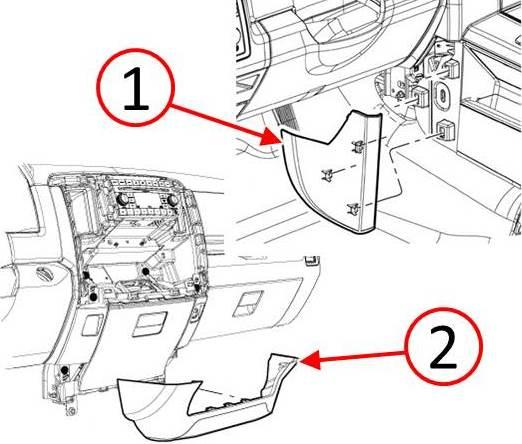 Fig. 1 Lower Center Instrument Panel Close Out Trim Covers
1 – Trim Cover – With Center Console
2 – Close Out Cover – Without Center Console
Tighten both the left side (1) and right side (2) lower instrument panel bracket fasteners to 12 N·m (9 Ft Lbs) (Fig. 2).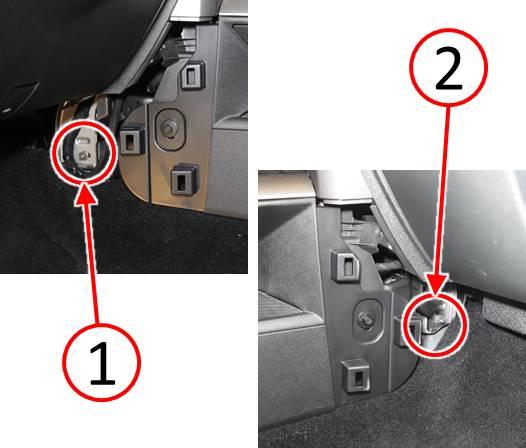 Fig. 2 Lower Center Instrument Panel Fasteners
1 – Fastener Left Side
2 – Fastener Right Side
Install the lower center instrument panel close out trim covers (Fig. 1).
POLICY:
Reimbursable within the provisions of the warranty.
TIME ALLOWANCE:
| | | | |
| --- | --- | --- | --- |
| Labor Operation No: | Description | Skill Category | Amount |
| 23-11-17-92 | Tighten The Lower Instrument Panel Bracket Fasteners (2 – Skilled) | 6 – Electrical and Body Systems | 0.2 Hrs. |
FAILURE CODE:
23-001-15