NUMBER: 23-026-15
GROUP: Body
DATE: June 17, 2015
THIS SERVICE BULLETIN IS ALSO BEING RELEASED AS RAPID RESPONSE TRANSMITTAL (RRT) 15-069. ALL APPLICABLE SOLD AND UN-SOLD RRT VIN's HAVE BEEN LOADED. TO VERIFY THAT THIS RRT SERVICE ACTION IS APPLICABLE TO THE VEHICLE, USE VIP OR PERFORM A VIN SEARCH IN TECHCONNECT. ALL REPAIRS ARE REIMBURSABLE WITHIN THE PROVISIONS OF WARRANTY.
SUBJECT:
Water In Driver Foot Well – Park Release Cable Grommet Not Seated
OVERVIEW:
This bulletin involves seating the manual park release cable grommet to the cowl.
MODELS:
NOTE: This bulletin applies to vehicles built on or after May 07, 2015 (MDH 0507XX) and on or before May 12, 2015 (MDH 0512XX).
SYMPTOM/CONDITION:
The customer may describe water in the driver foot well. This water leak condition may be due to the manual park release cable grommet not being properly seated to the cowl during vehicle assembly.
DIAGNOSIS:
If a customer's VIN is listed in VIP or your RRT VIN list, perform the repair. For all other customers that describe the symptom/condition listed above, perform the Repair Procedure.
REPAIR PROCEDURE:
NOTE: The manual park release cable grommet is located under the instrument panel on the driver side.
Inspect and if necessary, fully seat the manual park release cable grommet securely to the cowl (Fig. 1).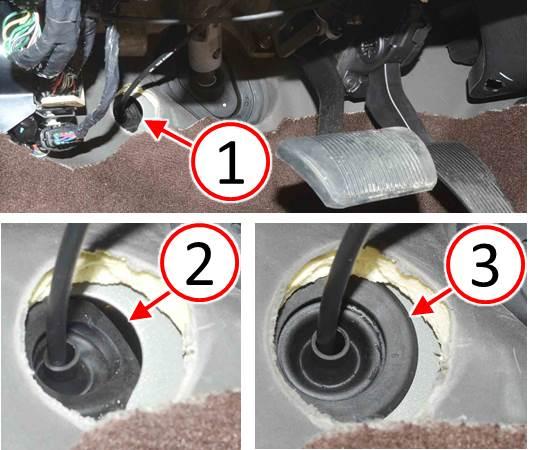 Fig. 1 Manual Park Release Cable Grommet
1 – Grommet Location
2 – Grommet Unseated
3 – Grommet Properly Seated
---
NOTE: If the customer described water in the driver foot well and grommet was not found to be loose, normal diagnosis for water leaks may be necessary.
POLICY:
Reimbursable within the provisions of the warranty.
TIME ALLOWANCE:
| | | | |
| --- | --- | --- | --- |
| Labor Operation No: | Description | Skill Category | Amount |
| 21-75-24-91 | Inspect / Seat The Park Release Cable Grommet (1 – Semi-Skilled) | 6 – Electrical and Body Systems | 0.2 Hrs. |
FAILURE CODE:
---
23-026-15

---